New SLEEPY HOLLOW Teasers for 1.03. For The Triumph Of Evil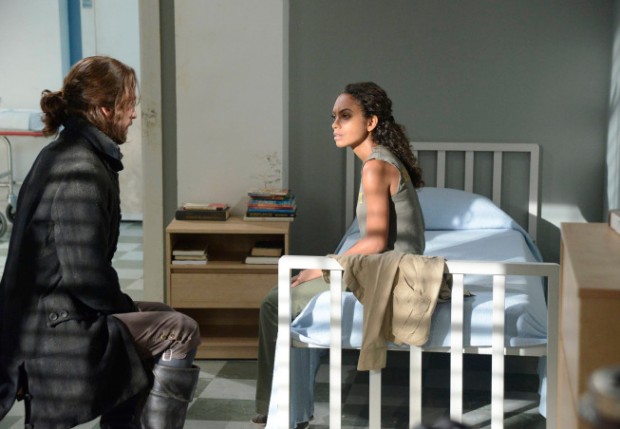 Well, it's time for new adventure for our brave couple, Abbie and Icky! Actually, they will visit Abbie's institutionalized sister, Jenny, but will she help them? We'll find out that on Monday 30 and until than enjoy the teasers for the third episode of
Sleepy Hollow
titled
For The Triumph Of Evil
. Still adjusting to his 21st century reality, Ichabod Crane (Tom Mison) and Det. Abbie Mills (Nicole Beharie), move forward in their mission to unravel the mysteries lurking in Sleepy Hollow. Check out official synopsis for Roberto Orci and Alex Kurtzman's Sleepy Hollow 1.03:
Another soldier in the army of evil, the Sandman, seeps into the dreams of the residents of Sleepy Hollow. By infiltrating their minds at night, he tortures them to the brink – all because they, at one time, turned a blind eye to justice. When the Sandman seemingly sets his sights on Abbie, she is forced to begin to face her past – and her institutionalized sister, Jenny (Lyndie Greenwood). With Ichabod by her side, and her life at stake, the duo must try to defeat the Sandman and continue their fight against evil.
For the Triumph of Evil episode of Sleepy Hollow airing Monday, Sept. 30 (9:00-10:00 PM ET/PT) on FOX.