New SALEM Teaser Trailer, Photos and Posters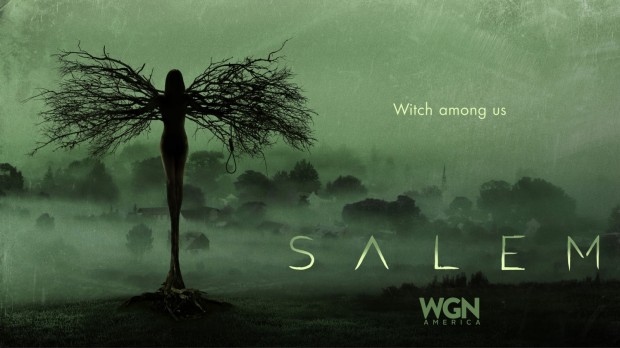 We already had a little chat about the upcoming WGN
Salem
, TV show about the most notorious witch trials in history. The network revealed today a new effective teaser trailer for Salem, where the witches are real, but they are not who or what they seem. You can also check out at some photos from the first episode as well as posters for the show.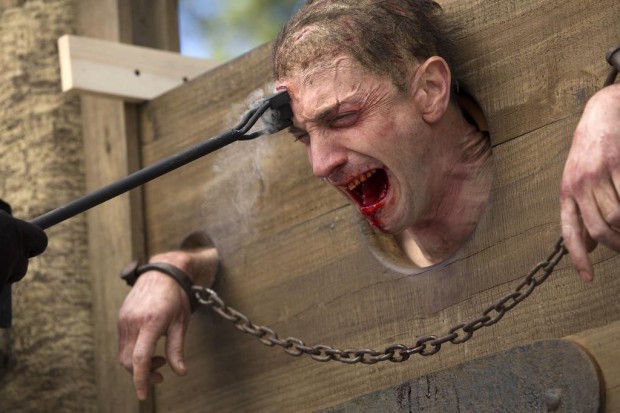 Set in the 17th century, Salem explores what really fueled the town's infamous witch trials and dares to uncover the dark, supernatural truth hiding behind the veil of this infamous period in American history. But check out the official synopsis for the show:
In the town square of Salem, Massachusetts, the Selectmen, lead by the wealthy and self-righteous George Sibley, maintain community order and uphold the Puritan beliefs of chastity and piety by way of physical torture and public humiliation. Unable to stand living in the shadow of such oppression any longer, young John Alden spends one final night with his love, Mary, before running off to fight in the French and Indian War and vowing that one day he will return to her. While John is unaware of the seed he planted in Mary's womb the night of their final encounter, the scared young girl is left to her own devices in order to rectify her condition, lest she be branded a "fornicator" – literally – by the town's leader. The steps she takes to protect herself set in motion a fate for the small community that is far darker than anything anyone could possibly imagine. Ten years later and true to his word, John Alden returns to Salem to reclaim his lost love, but the home he comes back to is far different from the one he left. Not only has Salem become a bustling commercial port, but also a hotbed of supernatural activity. News of witches and witch-hunts terrify the citizens of Salem, and even as a family of presumed witches hangs dead at the town's entrance, it in no way mitigates the heightened level of hysteria. Salem's only hope appears to be Harvard educated Cotton Mather, who – while the son of a well-respected witch-trial magistrate himself – seems overwhelmed and ill-prepared to face the very real tribulations that surely lie ahead. With little tolerance to suffer "fools" who believe in witchcraft, John likens the existence of witches to that of "honest Frenchmen" saying they're "something I'll believe in, if and when I meet one." While more concerned with reuniting with Mary, his task is proven more difficult due to the fact that she has married the now feeble and wheelchair-bound George Sibley, and serves as the town's matriarch and de facto leader. Deflated by this unexpected turn of events, John prepares to leave Salem again, until he is stopped at gunpoint by Isaac, a marginal member of society who says there is something important in the woods John needs to see…
Created by
Brannon Braga
and
Adam Simon
, Salem stars
Janet Montgomery
as Mary Sibley,
Shane West
as John Alden,
Michael McCormick
as Selectmen,
Ashley Madekwe
as Tituba,
Xander Berkeley
as Magistrate Hale,
Tamzin Merchant
as Anne Hale and
Elise Eberle
as Mercy Lewis. The series will premiere on April 20th, 2014.