NEBRASKA Movie Reveals First Trailer, Clip, Images & Poster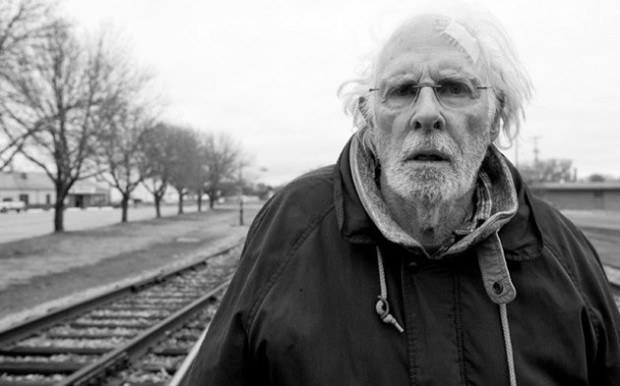 In case you're not so familiar with the upcoming Nebraska movie, we will first inform you that this drama comes from director Alexander Payne and stars Bruce Dern and Will Forte in the leading roles. The movie tells the stories of family life in the heartland of America, and we definitely recommend you to check out the official trailer, clip, some cool (black & white) images and poster for the whole thing.
Payne directed the movie from a script written by Bob Nelson, and stars Dern as an aging, booze-addled father who makes the trip from Montana to Nebraska with his estranged son in order to claim a million dollar Mega Sweepstakes Marketing prize.
Just for a record, Nebraska was nominated for the Palme d'Or at this year's Cannes Film Festival, where Dern won the Best Actor Award.
Beside the above mentioned duo, the pic also stars Stacy Keach, June Squibb and Bob Odenkirk, and the movie is set to hit theaters on November 15th, 2013.
For those who want more details, here's the official synopsis:
After receiving a sweepstakes letter in the mail, a cantankerous father thinks he's struck it rich, and wrangles his son into taking a road trip to claim the fortune. Shot in black and white across four states, Nebraska tells the stories of family life in the heartland of America.
As usual – make sure you click on all these images to enlarge & let us know what you think!