Every Life Deserves To Be Lived: Trailer & Featurette From MR. NOBODY, Starring Jared Leto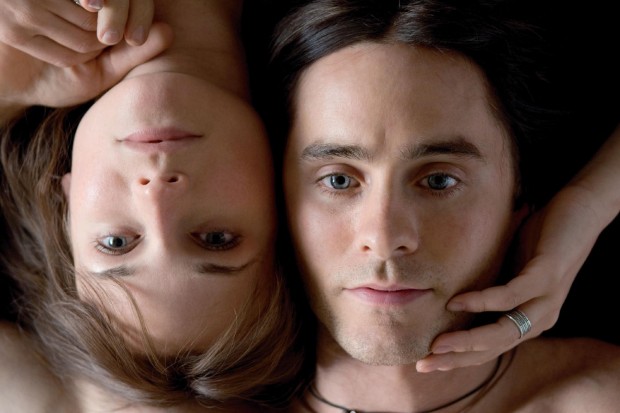 Check out the latest trailer and one pretty cool featurette from the upcoming sci-fi drama
Mr. Nobody
, which is (finally) set to hit theaters this November. In case you're not so familiar with the project, we will first inform you that the whole thing comes from writer/director
Jaco Van Dormael
, and stars
Jared Leto
as a 118 year-old man who is the last mortal on Earth after the human race has achieved quasi-immortality. Head inside to find more details… So, as we said, Van Dormael directed the pic from his own script which will tell us the story of Nemo Nobody, the last mortal on Earth. Nemo, memory fading, refers to his three main loves and to his parent's divorce and subsequent hardships endured at three main moments in his life; him at age nine, fifteen and thirty-four. Nemo tells the story including alternate life paths, often changing course with the flick of a decision at each of those ages. Or, if you prefer the official synopsis:
A young boy stands on a station platform. The train is about to leave. Should he go with his mother or stay with his father? An infinity of possibilities rise from this decision. As long as he doesn't choose, anything is possible…
Also starring
Sarah Polley
,
Diane Kruger
,
Linh-Dan Pham
,
Rhys Ifans
,
Natasha Little
,
Toby Regbo
and
Juno Temple
,
Mr. Nobody
is set to open on November 1st, 2013. (now available on VOD/iTunes). Looks promising, hope you agree?