Trailer & Poster For LIFE OF A KING, Starring Cuba Gooding Jr.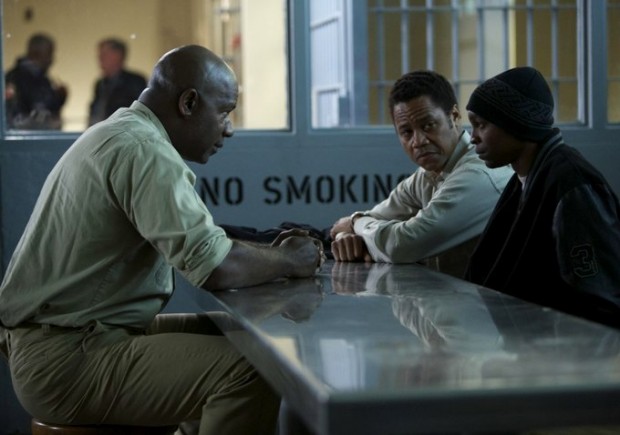 Here's one pretty cool trailer (and poster) for
Jake Goldberger
's upcoming drama
Life of a King
, which stars
Cuba Gooding Jr.
as an ex-felon who establishes a Chess Club for inner city teenagers in Washington, D.C. In other words, Cuba will teach you to think before you move, and you must admit that sounds like a lesson you should definitely learn… Written and directed by Goldberger, the movie tells us the unlikely true story of Eugene Brown and his one-man mission to give inner-city kids of Washington D.C. something he never had – a future. Brown discovered a multitude of life lessons through the game of chess during his 18-year incarceration for bank robbery, take a look:
After his release and reentry into the workforce, Eugene developed and founded the Big Chair Chess Club to get kids off the streets and working towards lives they never believed they were capable of due to circumstances. From his daring introductory chess lessons to group of unruly high school students in detention to the development of the Club and the teens' first local chess competitions, this movie reveals his difficult, inspirational journey and how he changed the lives of a group of teens with no endgame.
Also starring
Malcolm Mays
,
Richard T. Jones
,
Paula Jai Parker
,
Carlton Byrd
,
LisaGay Hamilton
,
Dennis Haysbert
,
Kevin Hendricks
,
Pepi Sonuga
,
Jordan Calloway
and
Rachel Thomas
,
Life of a King
is set to hit theaters and VOD on January 17th, 2014.