Leonardo DiCaprio To Produce & Star In WILSON Biopic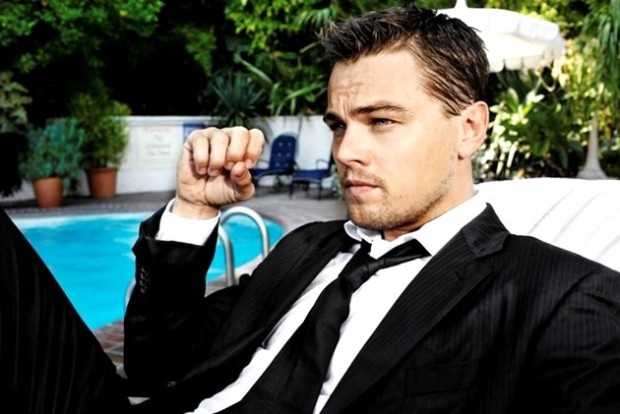 Yet another biopic for
Leonardo DiCaprio
! We've just learned that he's in some serious talks to produce and star in
Wilson
, biopic focusing on the life of President Woodrow Wilson. Still nothing about the possible screenwriter and director, but one thing is for sure – this definitely sounds interesting, head inside to find more details… So, as you already guess, the movie is an adaptation of an adaptation of
A. Scott Berg
's new biography on Woodrow Wilson, which will center on:
…a heroic, larger-than-life Wilson, emphasizing his progressive achievements like the creation of the Federal Reserve and his crusade in support of the Treaty of Versailles and the League of Nations while downplaying his weak record on civil liberties and civil rights for African Americans.
Described as the most personal and penetrating biography ever written about the 28th President, the pic will follow Wilson's 1919 barnstorming tour of America to build support for the League of Nations, but, according to
THR
, it will also include his romancing of Edith Galt and their 1915 White House wedding, the 1912 campaign and the decision to enter the war in 1917. In case you want even more details about the story, here's the official description of Berg's biography:
One hundred years after his inauguration, Woodrow Wilson still stands as one of the most influential figures of the twentieth century, and one of the most enigmatic. From the scholar-President who ushered the country through its first great world war to the man of intense passion and turbulence , from the idealist determined to make the world "safe for democracy" to the stroke-crippled leader whose incapacity and the subterfuges around it were among the century's greatest secrets, the result is an intimate portrait written with a particularly contemporary point of view – a book at once magisterial and deeply emotional about the whole of Wilson's life, accomplishments, and failings.
This is not just Wilson the icon – but Wilson the man. And now, when DiCaprio is attached to the whole thing – we're definitely interested in more updates! Stay tuned!