Check Out: New Clip From KILL YOUR DARLINGS, Opening This Month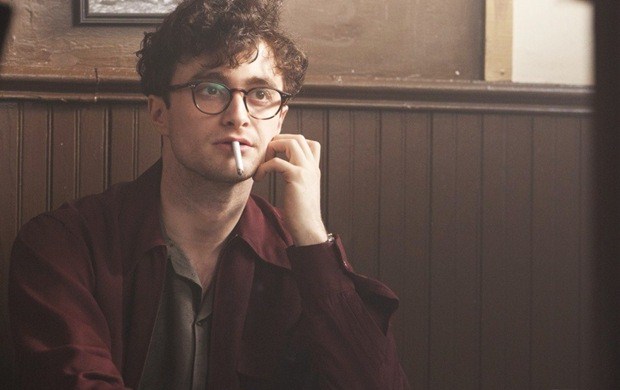 Check out the latest clip from
Kill Your Darlings
, which is set to hit theaters this month. Directed by
John Krokidas
, and starring
Daniel Radcliffe
and
Dane Dehaan
in the leading roles, the movie will tell us the true story of friendship and murder that led to the birth of an entire generation. Of course, we're talking about the great poets of the beat generation, head inside to check them out…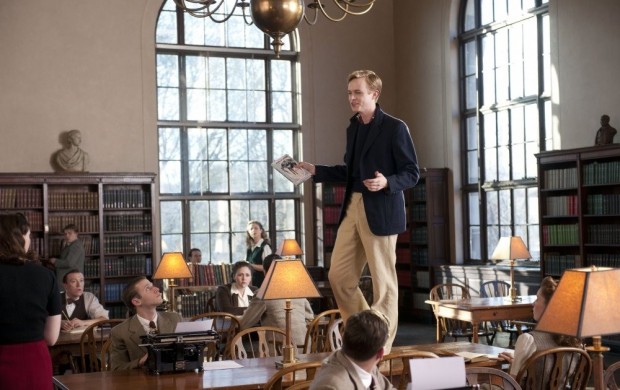 Described as a dynamic portrait of the early days of the Beat Generation, the movie revolves around a murder that brought together a young Allen Ginsberg, Jack Kerouac and William Burroughs at Columbia University in 1944, providing the spark that would lead to their Beat Revolution. Here's that brand new clip:
And in case you want even more details about the movie:
The year is 1944. Ginsberg is a young student at Columbia University when he falls hopelessly under the spell of charismatic classmate Carr. Alongside Carr, Ginsberg manages to strike up friendships with aspiring writers William S. Burroughs and Jack Kerouac that would cast conformity to the wind, and serve as the foundation of the Beat movement. Meanwhile, an older outsider named David Kammerer falls deeply and madly in love with the impossibly cool Carr. Later, when Kammerer dies under mysterious circumstances, police arrest Kerouac, Burroughs, and Carr as potential suspects, paving the way for an investigation that would have a major impact on the lives of the three emerging artists.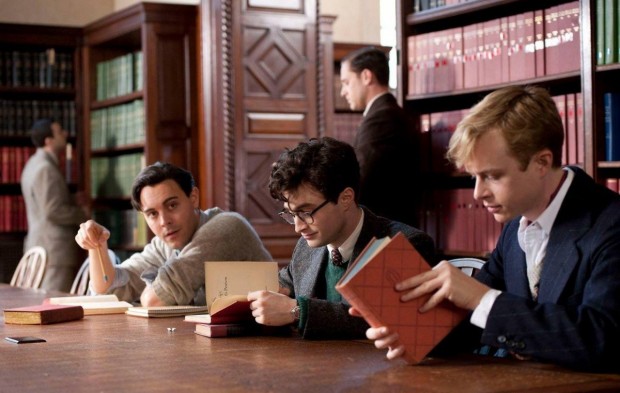 Beside Radcliffe who stars as Ginsberg, and De Haan as his handsome classmate Lucien Carr, the rest of the cast includes
Jack Huston
as Kerouac,
Ben Foster
as Burroughs,
Elizabeth Olsen
,
Michael C. Hall
,
Kyra Sedgwick
and
Jennifer Jason Leigh
. At the end of this report – little reminder:
Kill Your Darlings
hits theaters on October 16th, 2013.