Watch: First Clip From HORNS, Starring Daniel Radcliffe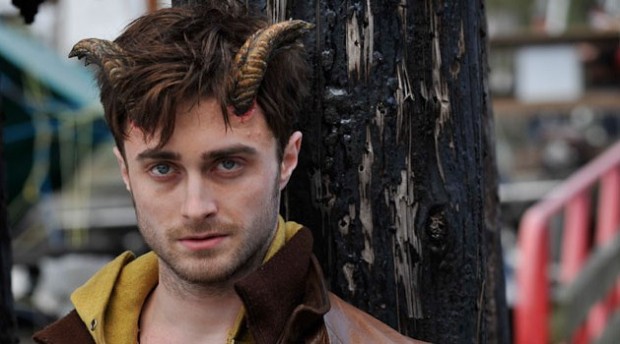 Alexandre Aja's upcoming dark fantasy thriller Horns had its world premiere at this year's TIFF, so quite logically – we finally have the very first clip from the whole thing! As usual, we definitely recommend you to take a much better look at Daniel Radcliffe, who (in case you forgot) stars as a guy blamed by many in his small town for the death of his longtime girlfriend.
Based on Joe Hill's novel of the same name, the movie follows Radcliffe's character, a guy named Ig Perrish who, accused of the rape and murder of his girlfriend, uses newly discovered paranormal abilities in his pursuit to uncover the real killer.
Here's what it looks like:
And here's the rest of the story:
Hungover from a night of hard drinking, he awakens one morning to find horns starting to grow from his own head and soon realizes their power drives people to confess their sins and give in to their most selfish and unspeakable impulses – an effective tool in his quest to discover the true circumstances of his late girlfriend's tragedy and for exacting revenge on her killer.
Beside Radcliffe and Juno Temple (who stars as his late girlfriend Merrin) the rest of Horns cast includes Joe Anderson, Kelli Garner, Max Minghella and James Remar.
Unfortunately – still nothing about the official release date, but you have nothing to worry about, with every new update we'll be back!