THE HOBBIT: THE DESOLATION OF SMAUG Reveals New Banner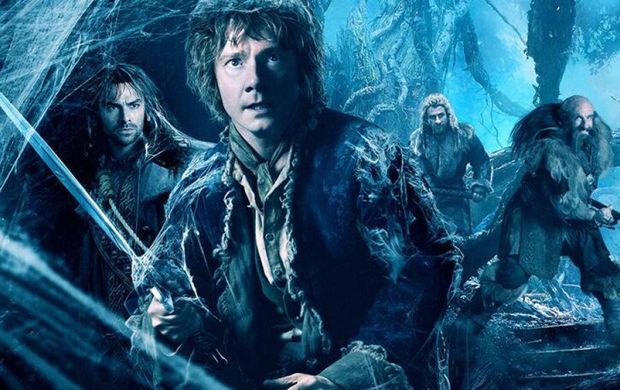 Check out the latest banner for the upcoming action adventure
The Hobbit: The Desolation of Smaug
, which is set to hit theaters this December. Pretty cool (and pretty blue) image with Bilbo Baggins and the dwarves, led by Thorin Oakenshield, so we definitely recommend you to check them out in the rest of this report… As usual, we will once again remind you that director
Peter Jackson
stands behind the second in a trilogy of films adapting the enduringly popular masterpiece The Hobbit, by
J.R.R. Tolkien
, which is set to hit theaters on December 13th, 2013. Beside
Martin Freeman
who plays the above mentioned Bilbo, the rest of the cast includes
Ian McKellen
,
Richard Armitage
,
Benedict Cumberbatch
,
Cate Blanchett
,
Evangeline Lilly
,
Orlando Bloom
,
Luke Evans
,
Hugo Weaving
,
Andy Serkis
,
Christopher Lee
and more. For those who may have missed the first teaser trailer: In case you forgot, the movie:
…continues the adventure of the title character Bilbo Baggins as he journeys with the Wizard Gandalf and thirteen Dwarves, led by Thorin Oakenshield on an epic quest to reclaim the lost Dwarf Kingdom of Erebor.
Make sure you
click
on the banner to enlarge & stay tuned for more updates!