First KILL THE MESSENGER Photos, Starring Jeremy Renner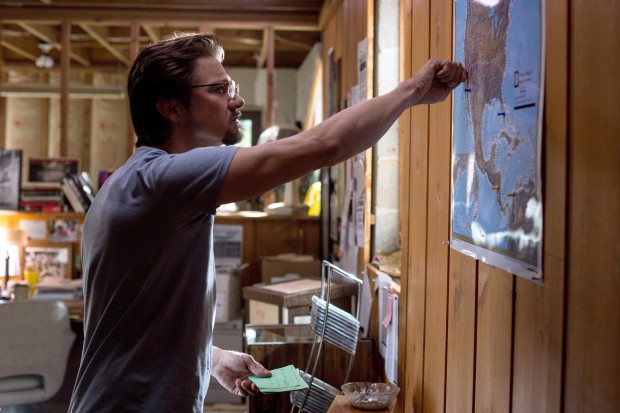 Today we have the first two photos from the upcoming dramatic thriller Kill The Messenger.
Directed by Michael Cuesta (Homeland), the movie is based on the true story of news reporter Gary Webb (Jeremy Renner), a former San Jose Mercury News journalist who dug up some allegations in 1996 citing that the C.I.A. played a role in importing cocaine to California with illegal funds going to the Nicaraguan Contra rebel army. When things got heated, Webb's superiors wrote a backtracking editorial that crushed the journalist leaving him in the wake of an enormous backlash.
Aside from Jeremy Renner, it also stars Michael Sheen, Rosemarie DeWitt, Ray Liotta, Barry Pepper, Mary Elizabeth Winstead, Oliver Platt, Andy Garcia, Tim Blake Nelson, Robert Patrick, Michael Kenneth Williams, and Paz Vega.
The script is written by Peter Landesman (Parkland), who wrote the script from Webb's book Dark Alliance: The CIA, The Contras, And The Crack Cocaine Explosion  and Nick Schou's Kill The Messenger: How The CIA's Crack-Cocaine Controversy Destroyed Journalist Gary Webb.
Kill The Messenger hits theaters some time in 2014.