Enigmatic Trailer For THE WAIT, Starring Jena Malone & Chloë Sevigny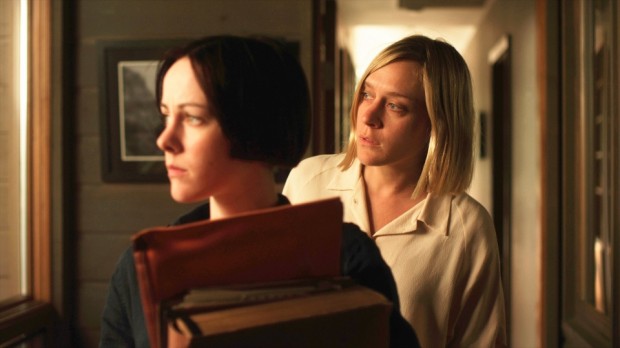 Yep, an enigmatic trailer, 'cause everything about the upcoming drama thriller
The Wait
is enigmatic, indeed. The movie, written and directed by
M. Blash
, revolves around two sisters, played by
Jena Malone
and
Chloë Sevigny
, who decide to keep their deceased mother in their home after being informed that she will come back to life. Hm, is that enigmatic,
or just… sick
? Never mind, watch the trailer and let us know what you think about the whole thing, and, in the meanwhile, let us inform you that in this (creepy) story everything starts with an enigmatic phone call from a psychic… Here's the rest of the plot:
That call catapults a family into a state of suspended belief while waiting for their recently-deceased mother to be resurrected. One sister believes the claim, and the other staunchly opposes it until she encounters a chance at love, giving her hope that anything, even resurrection, is possible. A discordant struggle between sisters plays out in a world where the virtual and real often converge.
Also starring
Luke Grimes
,
Josh Hamilton
,
Devon Gearhart
,
Lana Elizabeth Green
and
Michael O'Keefe
, the movie is set to hit theaters on January 31st, 2014.