Dwayne Johnson Boards Survivalist Drama NOT WITHOUT HOPE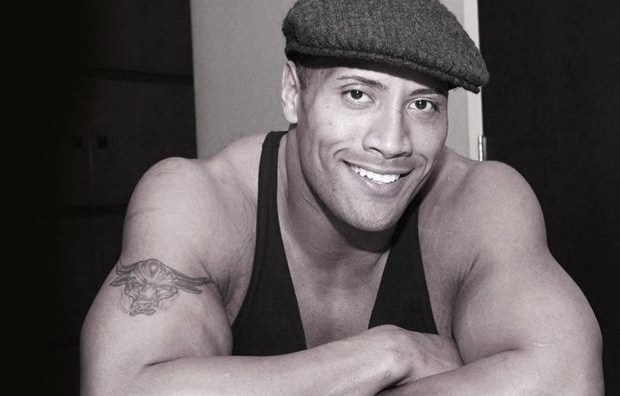 Dwayne Johnson is set to star in Not Without Hope, Relativity's adaptation of the best-selling memoir of the same name, written by Nick Schuyler. The movie will revolve around four friends who were on a fishing trip in the Gulf of Mexico when their boat capsized, stranding them at sea. Of course, Johnson is set to play Schuyler in the movie. Head inside to read the official description of the memoir…
What began as a relaxing fishing party became a harrowing tale of death and survival against unfathomable odds. On Saturday February 28, 2009, 24-year-old Nick Schuyler and three football friends – Raiders linebacker Marquis Cooper, 26, Lions defensive end Corey Smith, 29, and Will Bleakley, 25, a teammate from the University of South Florida – sailed away from Tampa Bay for a day of fun in the Gulf of Mexico.
But 35 miles off the coast of Florida, their 21-foot boat flipped, hurling the four athletes into the rough water. For more than 12 hours, the foursome gripped the boat as the temperature dropped to 60 degrees and the waves climbed to more than 10 feet. Donning the life jackets Bleakley bravely retrieved from inside the overturned craft, the friends passed the time swapping stories of loved ones and memories from the gridiron.
Yet to Schulyer's horror, he watched as one by one, Marquis then Corey, and finally his best friend Will succumbed to hypothermia brought on by the choppy seas and cold temperatures. As the hours lengthened, Schuyler held each man in his arms as they passed, powerless to save them.
Alone, Schuyler tenaciously clung to the exposed propeller of the boat overnight until the Coast Guard miraculously discovered him 45 hours after he was tossed into the Gulf's waters. Though he had been wearing thicker clothing than his friends-a hooded sweatshirt, ski cap, and pants that he'd donned after feeling seasick – Schulyer too suffered severe hypothermia and lacerations along his thighs and torso-and most tragically, the guilt of being the only man to survive.
Dany Garcia, Ryan Kavanaugh, Tucker Tooley and Johnson himself are on board to produce the project, while Rick French and Hiram Garcia will serve as co-executive producers.
Hope we'll soon have more updates to share, stay tuned!