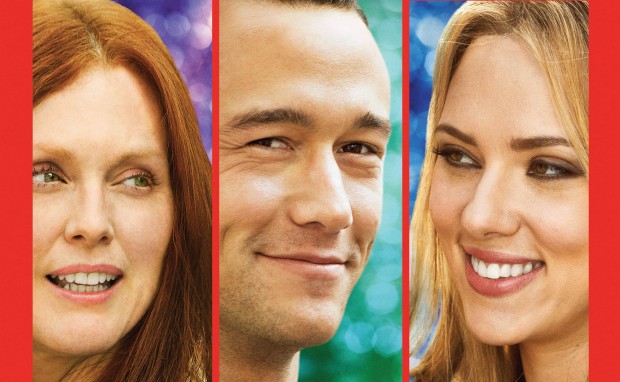 Check out six new posters for 
Don Jon,
the upcoming comedy about a seemingly normal New Jersey guy who, though happy as he is at the present, could be slowly destroying his future.
Joseph Gordon-Levitt
(
Looper, Lincoln, Inception, The Dark Knight Rises
) stars in his directorial feature debut, previously titled "Don Jon's Addiction" after it debuted at the Sundance Film Festival in January, which also marks his first full-length screenplay.
Scarlett Johansson, Julianne Moore, Glenne Headly, Brie Larso
n and
Tony Danza
, in a comeback performance, all co-star with Gordon-Levitt. Don Jon hits screens October 18th, 2013 via Relativity Media.
Synopsis
Jon Martello (Joseph Gordon-Levitt) is a strong, handsome, good old-fashioned guy with the ability to "pull" a different woman every weekend, but even the finest fling doesn't compare to the bliss he finds alone in front of the computer watching pornography. Barbara Sugarman (Scarlett Johansson) is a beautiful, good old-fashioned girl. Raised on romantic Hollywood movies, she's determined to find her Prince Charming and ride off into the sunset. Wrestling with good old-fashioned expectations of the opposite sex, Jon and Barbara struggle against a media culture full of false fantasies to try and find true intimacy