2 BEDROOM 1 BATH Reveals An Official Poster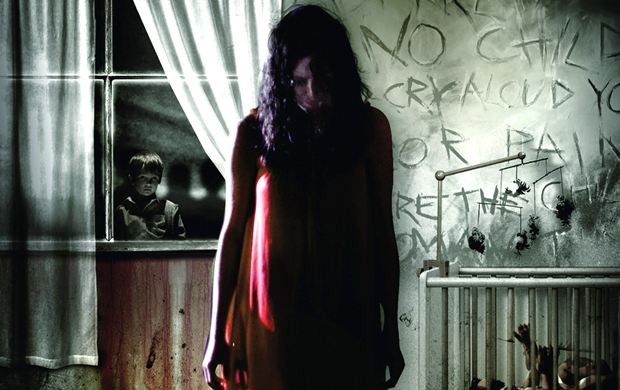 Hey horror fans, check out the official poster for
Stanley Yung
's horror thriller
2 Bedroom 1 Bath
, which is set to hit theaters this January. Starring
Michele Hicks
and
Andrew W. Walker
, the movie will tell us the story of a young couple whose dream of "happily-ever-after" turns into a horrifying nightmare. Head inside to take a look… Written and directed by Yung, this frightening, psychological thriller follows Rachel and Kevin Foster who seem to have found their perfect home. It's a fresh start for their sometimes troubled marriage as they try to start a family, but the apartment itself seems to have other plans for them. Or, if you prefer the official synopsis:
A young couple moves into what appears to be the perfect home, but when they discovered that they will soon become parents, things begin to fall apart. Rachel, the expecting mother, is visited and tormented by a ghost in a red dress. At the same time, Kevin, the soon to be father, simultaneously begins to experience issues at work. What was once a happy couple, is torn apart by horrific events which all seem to be centered around the birth of their unborn child.
Also starring
Eric Roberts
,
Costas Mandylor
and
Dee Wallace
,
2 Bedroom 1 Bath
opens on January 31st, 2014.