Trailer For THE FACE OF LOVE, Starring Annette Bening & Ed Harris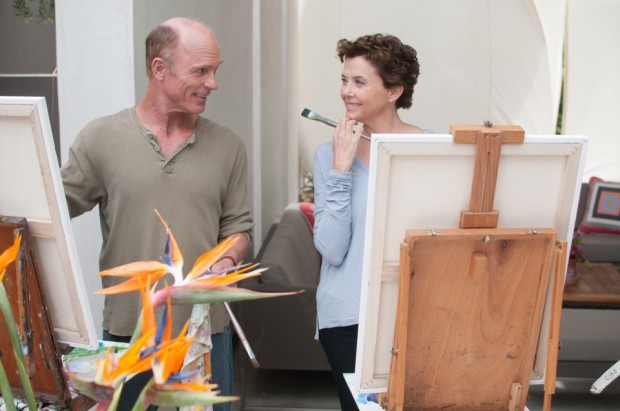 Check out the official trailer for Arie Posin's romantic drama The Face Of Love, which is set to hit limited theaters this March. Starring Annette Bening and Ed Harris, the movie will tell us one pretty cool love story that is filled with humor, surprise, and reflections on the mystery of love surrounding us. Head inside to see what we're talking about…
Posin and Matthew McDuffie stand behind the script which follows a widow named Nikki, who falls for a man who bears a striking resemblance to her late husband.
In other words, Bening plays Nikki, who, several years after the loss of her husband Garrett, meets a man named Tom, played by Harris. Tom looks exactly like her deceased husband, and suddenly, a flood of old feelings rush back to her: she's met the love of her life.
Again!
Also starring Robin Williams, Amy Brenneman and Jess Weixler, the movie is set to hit limited theaters on March 7th, 2014.
Let us know what you think about the video & stay tuned for more romantic updates!