AMERICAN HEIST: First Look At Adrien Brody & Jordana Brewster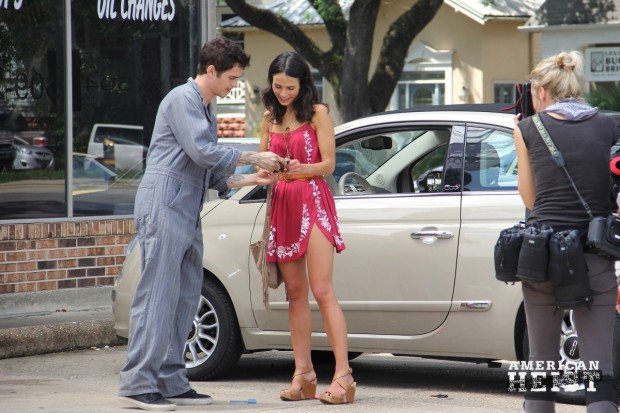 American Heist
, anyone out there familiar with this title? Of course you are, we're talking about a remake of 1959's
The Great St. Louis Bank Robbery
that has an awesome cast on board –
Adrien Brody
,
Jordana Brewster
,
Hayden Christensen
,
Akon
. What else can you wish for? Oh, wait, the very first pics… Nothing to worry about, we finally have some stills to share!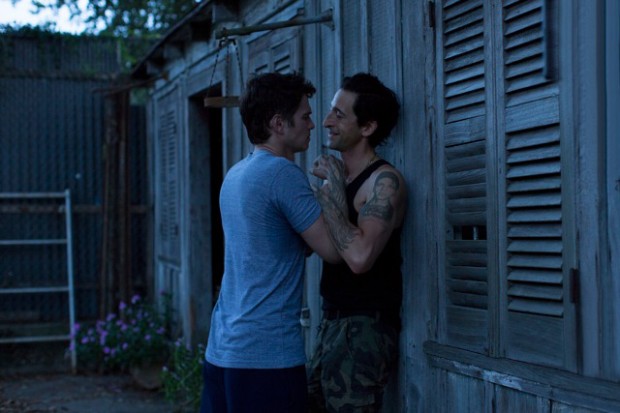 As usual, all you have to do is
click
on all these pics to enlarge, and we will once again remind you that director
Sarik Andreasyan
stands behind this indie action thriller which is inspired by an actual heist committed in 1953, and features two brothers caught up in criminal plot. In other words, the film tells the story of two brothers with checkered pasts, one struggling on the road to normalcy, the other just released from prison. Their lives intertwine when one drags the other into an ill-fated bank robbery spearheaded by a gang of dangerous criminals, testing the loyalty of their sibling bond and how far they will go for greed and family. The movie, produced by Gevond Andreasyan, Tove Christensen, Georgy Malkov and Vladimir Poliakov, is currently in post-production, but I guess we'll pretty soon have a trailer (or an official release date) to share. In the meantime, let us know what you think about the images & stay tuned!