First Look At Ashley Judd & Ray Liotta In Musical Drama THE IDENTICAL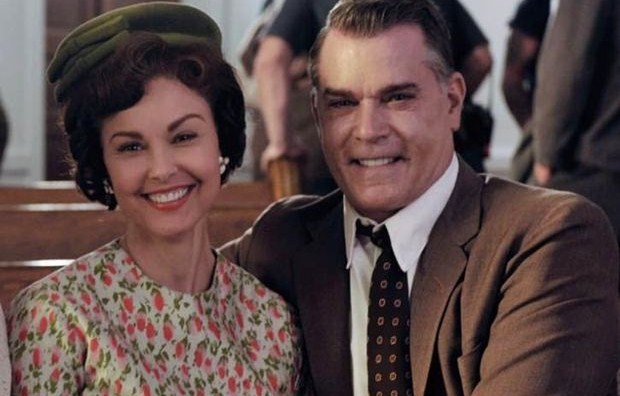 Take the very first look at the upcoming musical drama
The Identical
, which comes from director
Dustin Marcellino
and (as you're about to see) has an awesome cast on board. Described as a family film for the ages, the story centers on identical twin brothers, both played by
Blake Rayne
, who are separated at birth during the Great Depression. Head inside to take a look… Marcellino directed the pic from a script written by
Howard Klausner
, which follows the above mentioned twins whose parents just cannot afford to give them both a life beyond poverty, so one is adopted by loving family. Despite their very different upbringings, the boys' shared passion for music causes their lives to unknowingly intersect as they experience a powerful and mysterious connection often felt by twins. Here's the rest of the plot:
One of the boys becomes the most famous rock 'n roll legend in the world, Drexel Hemsley, while Ryan Wade struggles to find balance between his love for music and trying to please his evangelist father and his devoted mother who have very different plans for his life in the ministry. Ryan is encouraged by his wife Jenny and lifelong friends Dino and Avi to follow his musical dreams. A timeless tale of love, hope, and redemption, it's a captivating journey about the restoration and the reconciliation of a family broken apart by culture, creed and tradition.
Let us also add that the film features over 20 original songs in three volumes from the 50s, 60s and 70s with the soundtrack written and produced by Jerry Marcellino and Yochanan Marcellino. Beside Rayne, the rest of
The Identical
cast includes
Erin Cotrell
,
Amanda Crew
,
Brian Geraghty
,
Seth Green
,
Ashley Judd
,
Joe Pantoliano
and
Ray Liotta
. Vision Films represents the film both internationally and domestically, and will have a special screening Friday, November 8th at the Ocean Screening Room in Santa Monica at 3:00pm. As usual – click on the image to enlarge & let us know what you think!