New Poster For SWEET VENGEANCE (SWEETWATER), Starring January Jones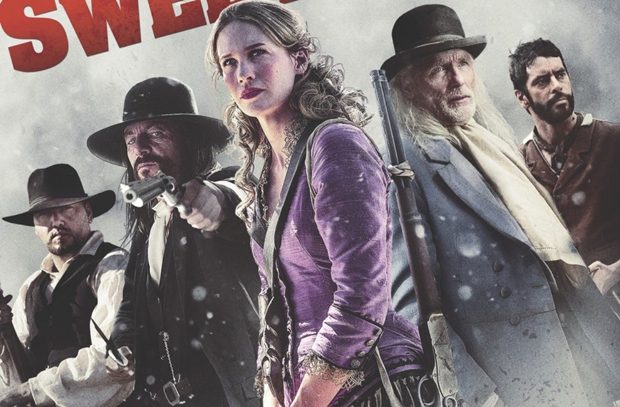 Check out the latest poster for the upcoming western thriller Sweet Vengeance (also known as Sweetwater), which comes from director Logan Miller and stars lovely January Jones in the leading role. The movie is set in the late 1800s, and follows a young widow who risks all to avenge her husband's murder at the hands of a brutal sheep rancher. Head inside to check her out…
Logan Miller and Noah Miller stand behind the script which is set against the backdrop of 1886 New Mexico Territory, and revolves around a fanatical religious leader, a renegade Sheriff, and a former prostitute who collide in a blood triangle.
The movie has some pretty cool cast on board which, beside Jones also includes Ed Harris, Jason Isaacs, Eduardo Noriega and Stephen Root.
For those who may have missed the official trailer, here's a little reminder:
And here's the synopsis:
Two newlyweds in the American Old West find their modest plot of land coveted by a malevolent preacher who will do everything in his power to steal it away from them. Miguel and Sarah are just starting their lives together when religious zealot Prophet Josiah sets his sights on their land. When a big city sheriff shows up in their dusty western town, tempers flare, setting the stage for a fiery confrontation.
Don't forget to click on all these pics and posters to enlarge, and remember – Sweet Vengeance is set to hit theaters on October 11th, 2013.