Official Trailer & Poster For ALAN PARTRIDGE, Starring Steve Coogan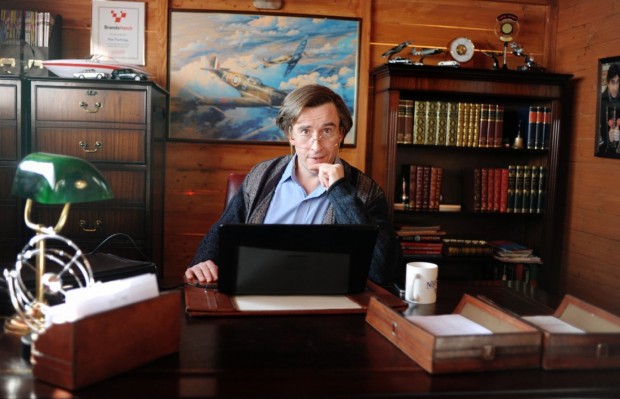 Check out the full domestic trailer and a brand new poster for
Declan Lowney
's comedy
Alan Partridge
, which is set to hit limited theaters this April. Pretty cool & weird video, but hey – you already know who Alan is,
right
? I mean, look at that poster – you just have to love the tagline: someone is trying to kill Alan, you'll wish it was you! For those who are not so familiar with the project,
Steve Coogan
stars as the above mentioned guy, who has had many ups and downs in his life. And this time, we find Alan at the center of a siege, when a disgruntled fellow DJ decides to hold their station hostage after learning that he's getting sacked by the new management. Take a look: And don't forget to read the official synopsis as well:
Alan Partridge. National television broadcaster. Responsible for killing a guest on live TV. Local radio broadcaster. A nervous breakdown in Dundee. His self-published book, 'Bouncing Back,' subsequently remaindered and pulped. The character Alan Partridge first appeared over twenty years ago as a BBC sports reporter on the radio show, On The Hour. Since then, this wonderfully conceited, petty, anal, idiosyncratic comic creation has flourished across virtually every medium you can think of. He's been a sports reporter (again) on the seminal TV news spoof, The Day Today, host of his own TV chat show, Knowing Me, Knowing You, star of the fly-on-the-wall sitcom I'm Alan Partridge, and most recently Mid-Morning Matters.
Also starring
Felicity Montagu
,
Simon Greenall
,
Colm Meaney
and
Tim Key
, the movie will be available on iTunes starting February 27th, and as we mentioned at the beginning, it is also set to hit limited theaters on April 4th, 2014.