New Promo Video & Poster For DEVIL'S DUE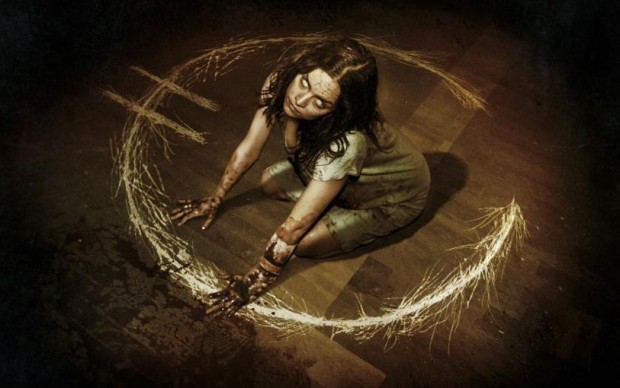 This brand new promo video for Devil's Due has arrived just in time to remind you that this supernatural horror thriller opens next month. And, that not all miracles come from God! In addition to this Silent Night promo, we will also add yet another creepy international poster for the whole thing. Hope you'll enjoy…
Directed by Matt Bettinelli-Olpin and Tyler Gillett, the movie follows a newlywed couple who, after a mysterious night on their honeymoon, find themselves dealing with an earlier-than-planned pregnancy.
Soon, the husband begins to notice odd behavior in his wife and as you already had a chance to see from the official trailer – the real mess starts when he realizes that the dark changes to her body and mind have a much more sinister origin.
Devil's Due cast includes Allison Miller, Zach Gilford, Sam Anderson, Aimee Carrero and Vanessa Ray, and the movie is set to hit theaters on January 17th, 2014.
As usual – click on the latest poster to enlarge & stay tuned for more horror-updates!