New Poster & Muscle Car Featurette For NEED FOR SPEED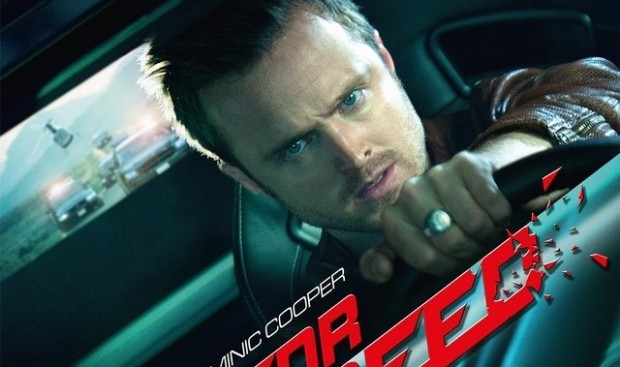 Hey speed-maniacs, check out the latest featurette and another new poster for the upcoming Need For Speed movie, which opens this March! They're really making them better and faster these days, and what's even better – you'll have a chance to see all those great machines in Scott Waugh's upcoming action thriller!
And, as usual, we will once again remind you that the movie centers on Aaron Paul's character – a street racer named Tobey who, after being released from prison for a crime that he didn't commit, is set to race cross-country and to avenge the death of his friend Pete.
The movie is an adaptation of the popular series of video games by Electronic Arts, and is described as a fast-paced, high-octane film rooted in the tradition of the awesome car culture films released in the 1970s while being extremely faithful to the spirit of the best selling video game franchise.
Beside Paul, the movie also stars Imogen Poots, Dominic Cooper, Ramon Rodriguez, Rami Malek, Harrison Gilbertson, Michael Keaton and Dakota Johnson.
Need For Speed arrives in theaters on March 14th, 2014.