Jason Bateman Is a Bad Loser In New Trailer For BAD WORDS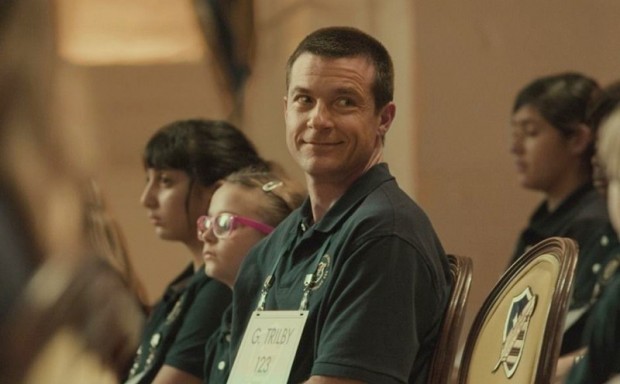 This spring
losing is for losers
, and that's exactly why we want you to take another look at
Jason Bateman
's comedy
Bad Words
! This brand new trailer looks… well, to be honest weird but funny enough (for a directorial debut), so we definitely recommend you to head inside and check out a spelling bee loser who sets out to exact his revenge! We will once again remind you that Bateman directed the whole thing from a script written by
Andrew Dodge
, which centers on a guy named Guy Trilby, a 40-year-old who finds a loophole in the rules of The Golden Quill national spelling bee and decides to cause trouble by hijacking the competition. Looks like fun: And here's the rest of the story:
Contest officials, outraged parents, and overly ambitious 8th graders are no match for Guy, as he ruthlessly crushes their dreams of victory and fame. As a reporter attempts to discover his true motivation, Guy finds himself forging an unlikely alliance with a competitor: awkward 10-year-old Chaitanya, who is completely unfazed by Guy's take-no-prisoners approach to life…
Also starring
Kathryn Hahn
,
Rohan Chand
,
Allison Janney
,
Phillip Baker Hall
and
Rachael Harris
, the movie is set to hit theaters on March 14th, 2014. So,
any thoughts
?