Hide Your Daughters: New Posters For HIDDEN IN THE WOODS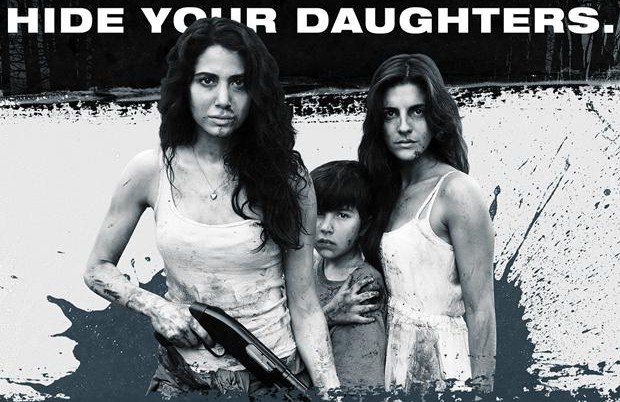 Hide your daughters and check out these pretty cool posters for the upcoming horror thriller
Hidden in the Woods
, which comes from director
Patricio Valladares
, and stars
Michael Biehn
and
William Forsythe
in leading roles. In case you forgot, this creepy story follows two sisters raised by their abusive father who must answer to their drug baron uncle when their father is imprisoned.
Hidden in the Woods
is a remake of Valladares' 2012 Chilean horror film of the same, and beside the above mentioned duo also stars
Jeannine Kaspar
,
Electra Avellan
,
Chris Browning
,
Mark Burnham
and
Andy Mackenzie
. Valladares co-wrote the script with
Bradley Marcus
,
Kevin Marcus
and
Andrea Cavaletto
, and in case you want more details about the pic, here's the official synopsis:
Hidden in the Woods follows two sisters who have been raised in isolation, subjected to the torment of their abusive, drug dealing father. When they finally decide to report him to the police, he kills the two officers and is put in jail. But things go from bad to worse when the girls must answer to their Uncle Costello, a psychotic drug kingpin, who shows up looking for his missing merchandise which is hidden in the woods.
The movie is currently in post-production, so we hope we'll soon have more updates to share. In the meanwhile,
click
on these posters to enlarge & stay tuned!