Trailer, Poster & Images From FREEZER, Starring Dylan McDermott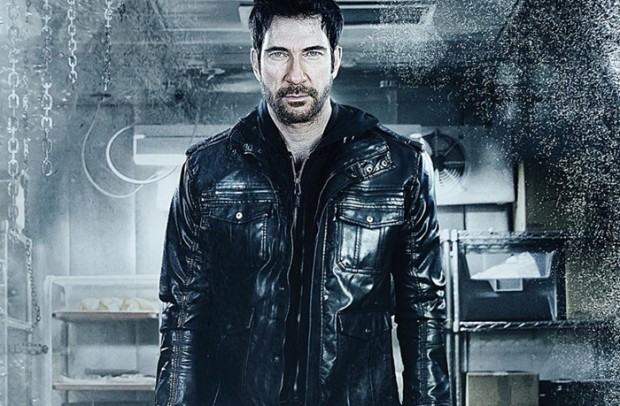 Check out the official trailer, poster and some pretty cool pics from
Freezer
, an upcoming action thriller starring
Dylan McDermott
as an ordinary man faced with extraordinary circumstances. This actually looks pretty cool, and as you're about to see from the action-packed video: only the cold – blooded will survive! In case you're not so familiar with the project, let us first inform you that
Mikael Salomon
directed the whole thing from a script written by
Tom Doganoglu
and
Shane Weisfeld
, which revolves around an abducted and mysterious guy Robert who has a past in which he was a ruthless killer for hire.
Or, if you prefer the official synopsis:
Robert Saunders, a New York City mechanic is knocked unconscious at his birthday dinner and wakes up to find himself locked inside the restaurant's walk-in freezer. But why he's there – and how he'll survive – will reveal a chilling nightmare of mistaken identity, the Russian mob, a missing $8 million, and a wounded cop who may hold the key it all. The temperature is dropping. The fear is growing. And for a man caught between frozen death and vicious thugs, what happens next may lead to the most cold-blooded twist of all.
Beside McDermott who plays that Robert guy, the rest of
Freezer
cast includes
Peter Facinelli
,
Yuliya Snigir
and
David McNally
, and the movie is set to hit theaters on January 17th, 2014 (also available on DVD, Blu-ray Combo Pack and VOD on January 21st, 2014.) As usual –
click
on all these images to enlarge & let us know what you think about that trailer!