First Trailer For KNIGHTS OF BADASSDOM, Starring Peter Dinklage & Steve Zahn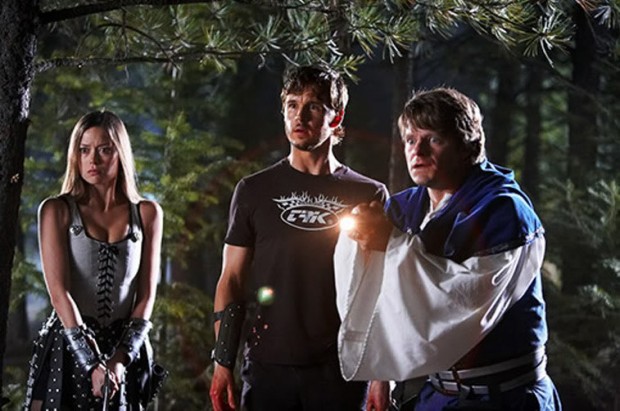 Here comes the very first trailer for
Joe Lynch
's long-waited
Knights of Badassdom
, which is set to hit theaters next month. In case you forgot, this pretty cool horror comedy stars
Peter Dinklage
,
Steve Zahn
and
Ryan Kwanten
, and revolves around a group of live action roleplayers who accidentally summon a succubus demon from the underworld.
The wait is over
, head inside to take a look… Lynch directed the whole thing from a script written by
Kevin Dreyfuss
and
Matt Wall
, which centers on the above mentioned friends who conjure up a demon from Hell by mistake and they must deal with the consequences. Trouble arises after they unwittingly conjure up some serious evil in the form of a blood-lusting Succubus, from the pits of hell, and here's what it looks like:
Fantasy and reality collide on the Fields of Evermore in an all-out epic battle of make-believe wizards, demons and assorted mythical creatures. Their courage and friendship is put to the test as they attempt to vanquish the evil they have summoned. Will the group prove to simply be foam sword-wielding LARPers, or true "Knights of Badassdom?"
Also starring
Jimmy Simpson
and
Summer Glau
, the movie will be available in theaters via TUGG starting January 21st, 2014 and will be released on VOD February 11th, 2014.