First RAKE Poster and Photos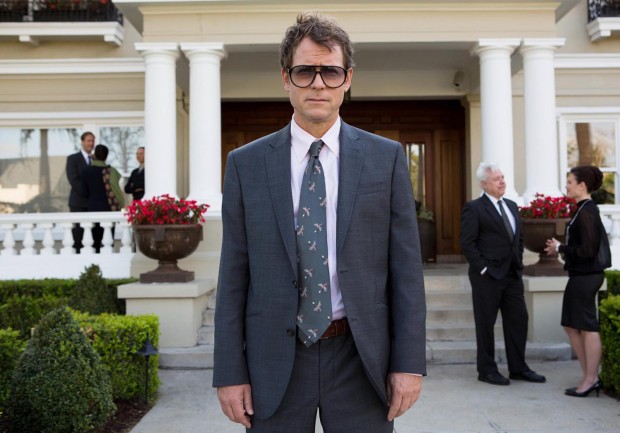 Check out the first
Rake
poster and photos from the upcoming Fox's series which stars
Greg Kinnear
. Rake, which is an adaption of the Australian series of the same name, follows Keegan Deene (Kinnear), a criminal defense lawyer whose personal problems have lead him to self-destructive behavior that has him battling wits with everyone around him, including his ex-wife, the judges, the assistant district attorney, his bookie, and even the IRS.
TV show follows the chaotic world of criminal defense lawyer Cleaver Greene. Brilliant, iconoclastic and innately self-destructive, he has a mind-numbing lack of discretion and a total inability to pause before speaking his mind. From bigamists to cannibals and everything in between, the clients Cleaver loves most are those whose cases appear to be utterly hopeless without him realizing that he, himself, is perhaps the most desperate case of all.
Sam Raimi
directs the pilot titled Serial Killer which airs January 19, 2014. Though Raimi is no stranger to television – he's the executive producer of Starz's Spartacus – Rake marks his first time directing a pilot. Rake stars Greg Kinnear as Keegan Deane, John Ortiz as Ben, Necar Zadegan as Scarlett, Bojana Novakovic as Melissa "Nikki" Partridge, Tara Summers as Leanne Zander, Miranda Otto as Maddy, Ian Colletti as Finn and Omar J. Dorsey as Roy.