First Look At THE BAG MAN, Starring John Cusack, Robert De Niro & Rebecca Da Costa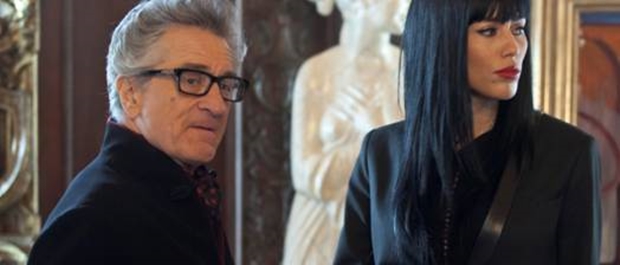 Check out the very first images and an official poster for
The Bag Man
, an upcoming crime thriller starring
John Cusack
,
Robert De Niro
and
Rebecca Da Costa
. Yep,
an upcoming
, 'cause the movie opens next month. Where's the trailer? I have no idea, but the cat's in the bag… or, something like that…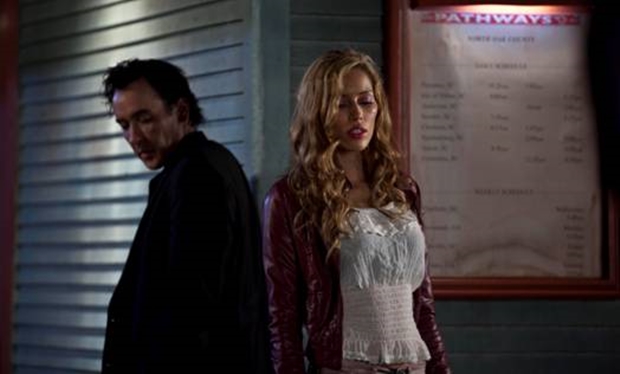 Anyway, the movie comes from director
David Grovic
, and tells the story of a criminal named Jack, who bides his time at a seedy motel, waiting for his boss after killing several men and making away with a mystery bag.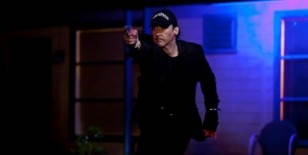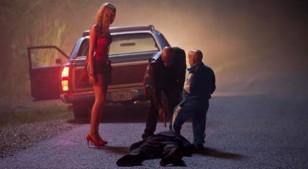 In other words, Cusack plays that Jack guy, who is hired by De Niro's character Dragna, a legendary crime boss to complete a simple but unusual task:
The plot centers around the anticipated arrival of Dragna who has summoned Jack and a host of shady characters to a remote location for unknown reasons. Over the course of a long and violently eventful night awaiting Dragna's arrival, Jack's path crosses that of Rivka, played by Da Costa, beautiful woman whose life becomes physically and emotionally entangled with Jack's. When Dragna finally arrives on the scene there are sudden and extreme consequences for all.
And that's basically all we know about
The Bag Man
, which is set to hit limited theaters on February 28th, 2014. As usual – all you have to do is click on all these pics to enlarge & make sure you stay tuned for the official trailer.