First Clip From Zombie Comedy LIFE AFTER BETH, Starring Dane DeHaan & Aubrey Plaza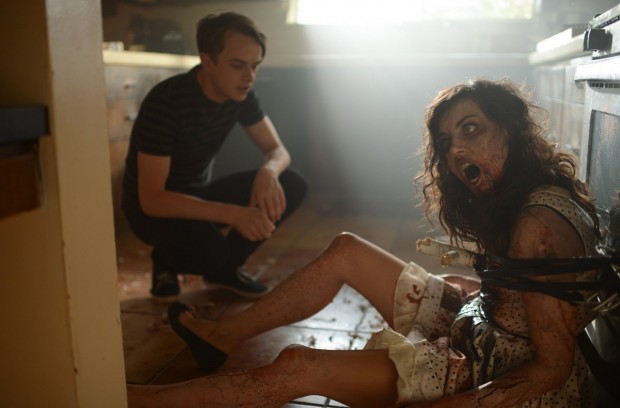 Ready for more zombies? Good, 'cause we finally have the first clip from
Life After Beth
to share with you! Yep,
we are
talking about that weird movie which stars
Dane DeHaan
and
Aubrey Plaza
, and will tell us the story of a guy named Zach, who is devastated after his girlfriend (Beth, logically) unexpectedly dies. Head inside to check them out… So, written and directed by
Jeff Baena
, this horror comedy follows the above mentioned Zach Orfman, played by DeHaan, who is devastated by the unexpected death of his girlfriend, Beth, played by Plaza.
When she miraculously comes back to life, Zach takes full advantage of the opportunity to experience all the things he regretted not doing when she was alive. However, the newly returned Beth isn't quite the way he remembered her, and before long, Zach's world takes a turn for the worse.
Beside the above mentioned zombie-duo, the rest of
Life After Beth
cast includes
Anna Kendrick
,
Matthew Gray Gubler
, and
John C. Reilly
, which is a quite promising cast,
hope you agree
? Hope we'll soon have more clips to share, let us know what you think about this video & stay tuned for more updates!