Don't Miss Behind-the-Scenes Featurette For THE ZERO THEOREM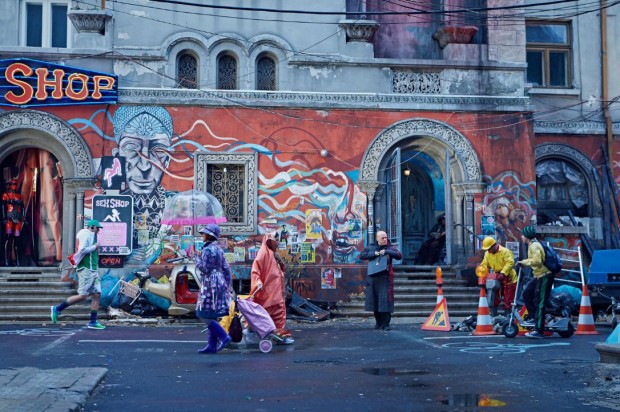 Here comes a brand new behind-the-scenes featurette for the upcoming sci-fi movie
The Zero Theorem
. Yeah, we already shared the very
first trailer
for this great-looking drama, now it's time for all of us to hear what director
Terry Gilliam
(and his team) have to say about the whole thing.
It's about everything. Or nothing. One of the two. You have to decide. It's very funny.
That's exactly what Gilliam previously revealed, and added:
I just know that it represents what I think is going on in the modern world and how people are so trapped in this instant communication.
But now, he has some new things to share: Hm, definitely sounds interesting. Anyway, let us once again remind you that
Pat Rushin
stands behind the script which revolves around an eccentric and reclusive computer genius determined to discover the reason for human existence. The best thing about this story – that eccentric guy searching for the meaning of life is
Christoph Waltz
! He works on a mysterious project aimed at discovering the purpose of existence-or the lack thereof-once and for all. Beside Waltz, the rest of
The Zero Theorem
cast includes
Tilda Swinton
,
Ben Whishaw
,
Mélanie Thierry
,
David Thewlis
and
Lucas Hedges
. Let us know what you think about the video, and stay tuned for the official release date!