Disney's THE PIRATE FAIRY Reveals Beautiful New Trailer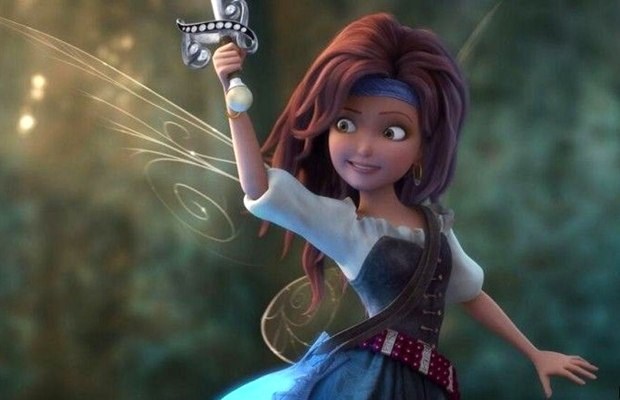 Check out this beautiful new trailer for
The Pirate Fairy
, an upcoming computer-animated fantasy which is set to hit theaters this spring. In case you're not so familiar with the film, let us first inform you that we're talking about the fifth installment of the animated
Tinker Bell
series, that features the voices of
Christina Hendricks 
as a headstrong fairy Zarina, and
Tom Hiddleston
as Captain James Hook. Head inside to take a look… Directed by
Peggy Holmes
, the movie follows a misunderstood dust-keeper fairy named Zarina who steals Pixie Hollow's all-important Blue Pixie Dust, and flies away to join forces with the pirates of Skull Rock. Here's the rest of the story:
Tinker Bell and her fairy friends then must embark on the adventure of a lifetime to return it to its rightful place. However, in the midst of their pursuit of Zarina, Tink's world is turned upside down. She and her friends find that their respective talents have been switched and they have to race against time to retrieve the Blue Pixie Dust and return home to save Pixie Hollow.
The rest of
The Pirate Fairy
voice cast includes
Mae Whitman
as Tinker Bell, and
Carlos Ponce
, and as we already mentioned, the movie is set to hit theaters in March, 2014. When exactly – stay tuned to find that out!