Check Out: 3 New Clips From CURSE OF CHUCKY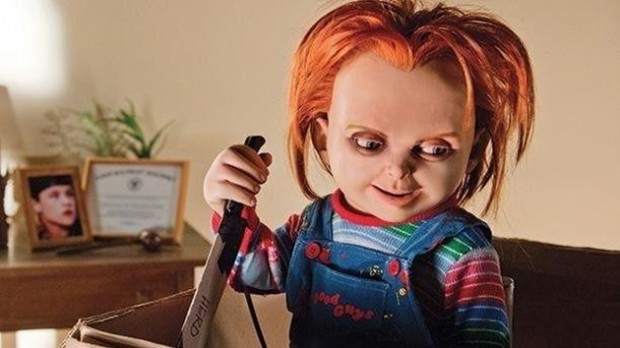 Time to take a much better look at our favourite (creepy) red-haired doll Chucky, 'cause three brand new clips from
Don Mancini
's upcoming horror thriller have just arrived. He's back to settle some unfinished business, and I guess that's why we're all excited about
Curse of Chucky
, right? Cool then, head inside to check out these new videos…
As you already know, we're talking about the sixth installment in the
Child's Play
franchise, both written and directed by Mancini, who (by the way) created the franchise and has written all sequels to date. The movie once again revolves around the pint-sized doll possessed by the spirit of notorious serial killer Charles Lee Ray who, as we said, returns to settle some unfinished business.
In other words,
Fiona Dourif
plays a woman named Nica who, after her mother's mysterious death, begins to suspect that the talking spooky doll her visiting niece has been playing with may be the key to recent bloodshed and chaos.
In case you've missed the official synopsis:
Nica is grieving over the gruesome suicide of her mother when her domineering older sister Barb arrives with her young family in tow to help settle their mother's affairs. As the sisters butt heads over Nica's plans for the future, Barb's young daughter comforts herself with a grinning, red-haired talking doll named Chucky that recently arrived mysteriously in the mail. But as a string of brutal murders begins to terrorize the household, Nica suspects the doll may hold the key to the bloodshed. What she doesn't know is that Chucky has a personal score to settle. He's determined to finish a job he started more than 20 years earlier, and this time he's going to see it through to the bloody and shocking end.
Also starring
Danielle Bisutti
,
Brad Dourif
,
A Martinez
and
Brennan Elliott
,
Curse Of Chucky
is set to debut via VOD on September 24th, 2013, followed by a DVD and Blu-ray release on October 8th, 2013. Let us know what you think about these videos & stay tuned for even more updates!