AMERICAN HORROR STORY Teaser WitchWalk and Official Synopses for Episode 1 & 2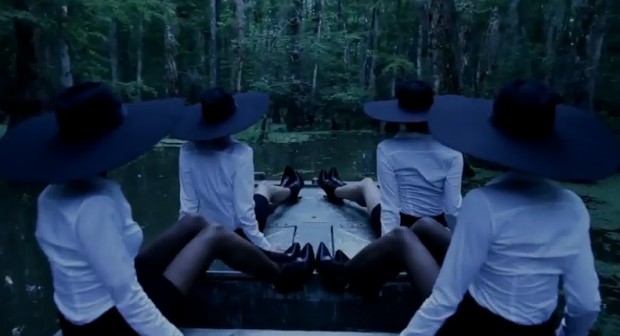 We've just posted a poster and an extended teaser for American Horror Story: Coven but FX has released another one and great new promo teaser titled WitchWalk.
The show which stars Jessica Lange, Kathy Bates, Angela Bassett, Sarah Paulson, Frances Conroy, Gabourey Sidibe, Denis O'Hare, Patti LuPone, Evans Peters, Taissa Farmiga, Lily Rabe and Emma Roberts is set to premiere October 9, 2013.
Instead of full official synopsis, this time we'll share with you synopses for episode 1 & 2.
3.01 – Bitchcraft (Airs October 9, 10:00 pm e/p) – A young girl, Zoe, is shattered to discover she possesses a strange genetic affliction tracing back to the dark days of Salem. Zoe is whisked away to Miss Robichaux's Academy for Exceptional Young Ladies, a mysterious school in New Orleans devoted to safeguarding the few remaining descendants who share this unique bloodline. Harboring a secret agenda, Fiona Goode, the most powerful witch of their generation, returns to town, reigniting old rivalries with the Coven's deadly enemies, the Voodoo. Written by Ryan Murphy & Brad Falchuk; directed by Alfonso Gomez-Rejon.
3.02 – Boy Parts (Airs October 16, 10:00 pm e/p) – Fiona helps Zoe and Madison deal with a horrible tragedy. Delphine LaLaurie struggles to adjust to modern life. Cordelia faces a dark decision about her family. Written by Tim Minear; directed by Michael Rymer.