Check Out: New Clip From A.C.O.D., In Theaters Today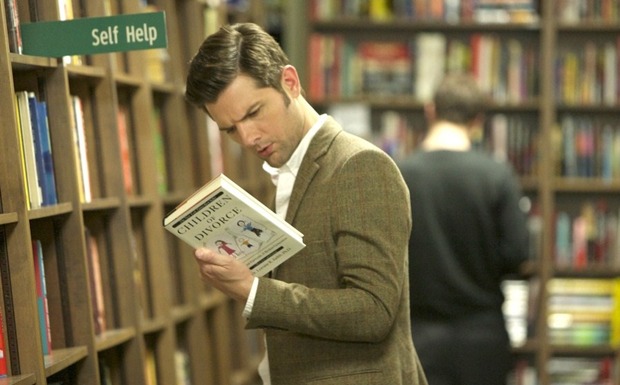 Check out the latest clip from Stuart Zicherman's comedy A.C.O.D., which opens in limited theaters today! In case you forgot, the movie stars Adam Scott as a grown man caught in the crossfire of his parents 15-year divorce. In other words, he is a seemingly well-adjusted Adult Child of Divorce, and we definitely recommend you to check him out…
Written by Zicherman and Ben Karlin, the movie revolves around a guy named Carter who becomes aware that he was an unknowing former participant in a study about children of divorce, and he is sought as a participant in a follow-up study several years later.
Here's what it looks like:
And here's the official synopsis:
Having survived the madness of his parents' divorce, Carter now has a successful career and supportive girlfriend. But when his younger brother gets engaged, Carter is forced to reunite his bitterly divorced parents and their new spouses for the wedding, causing the chaos of his childhood to return including his wacky therapist.
Also starring Amy Poehler, Jessica Alba, Jane Lynch, Richard Jenkins, Catherine O'Hara and Mary Elizabeth Winstead, A.C.O.D. is set to hit limited theaters on October 4th, 2013.