25 New Images & New Trailer For HER, Starring Joaquin Phoenix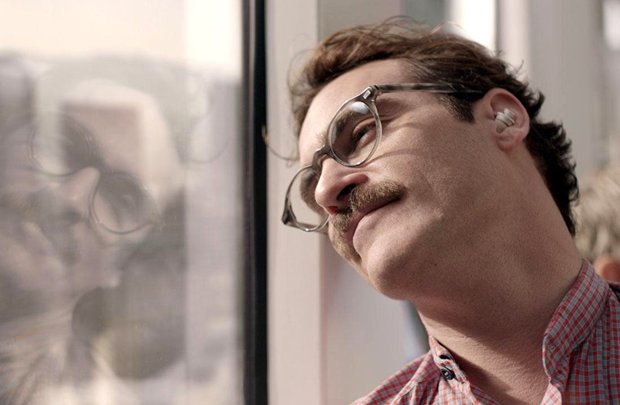 We're sure that all
Joaquin Phoenix
fans are going to enjoy in this report, 'cause 25 new images and a brand new trailer for his upcoming
Her
movie have finally arrived! In case you forgot, in this sci-fi romance, Phoenix stars as a lonely writer who develops an unlikely relationship with his newly purchased operating system that's designed to meet his every need. Looks promising, head inside to check him out…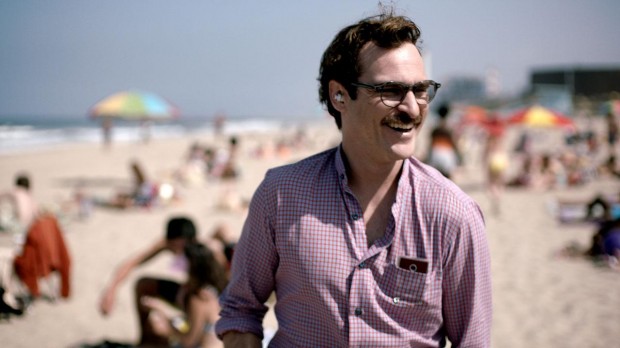 Written and directed by
Spike Jonze
, the movie is set in Los Angeles, slightly in the future, and follows Phoenix's character, a complex but soulful man named Theodore Twombly, who makes his living writing touching, personal letters for other people.
Her
is already being described as an original love story that explores the evolving nature, and the risks of intimacy in the modern world, and in case you want to see what it looks like, here's that new trailer: And here's the rest of the story:
Heartbroken after the end of a long relationship, he becomes intrigued with a new, advanced operating system, which promises to be an intuitive entity in its own right, individual to each user. Upon initiating it, he is delighted to meet "Samantha," a bright, female voice, who is insightful, sensitive and surprisingly funny. As her needs and desires grow, in tandem with his own, their friendship deepens into an eventual love for each other.
Also starring
Amy Adams
,
Rooney Mara
,
Olivia Wilde
and
Scarlett Johansson
, the movie is set to hit limited theaters on December 18th, 2013. As usual –
click
on all these images to enlarge & let us know what you think!