Trailer & Poster For GRAND PIANO, Starring Elijah Wood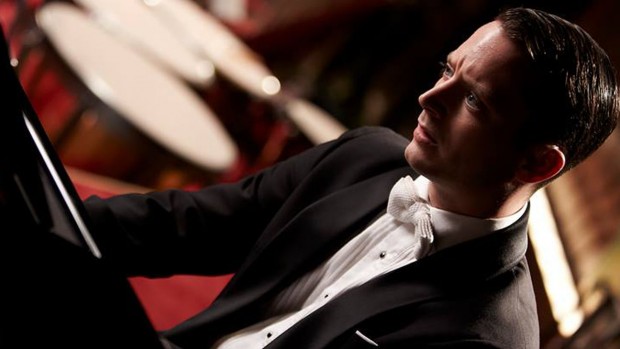 Check out the first trailer and poster for
Eugenio Mira
's upcoming thriller
Grand Piano
, which is set to hit limited theaters this March. We must admit that the only thing we actually like about this project is an awesome cast which includes
Elijah Wood
and
John Cusack
, everything else about this video is… well, kind of strange. Head inside to take a look & let us know what you think! Let us first inform you that Mira directed the whole thing from a script written by
Damien Chazelle
, which revolves around a concert pianist Tom Selznick, who suffers from stage fright. Moments before his comeback performance, he discovers a note written on his music sheet. And it goes like this:
Play one wrong note and you die
! Check it out:
Tom Selznick is the most talented pianist of his generation, who has stopped performing in public because of his stage fright. Years after a catastrophic performance, he reappears in public for a long awaited concert in Chicago. In a packed theater, in front of an expectant audience, Tom finds a message written on the score: "Play one wrong note and you die." In the sights of an anonymous sniper, Tom must get through the most difficult performance of his life and look for help without being detected.
Also starring
Tamsin Egerton
,
Dee Wallace
and
Kerry Bishé
, the movie is set to hit limited theaters on March 7th, 2014.