REIGN Teaser Trailers and Photos from Chosen 1.06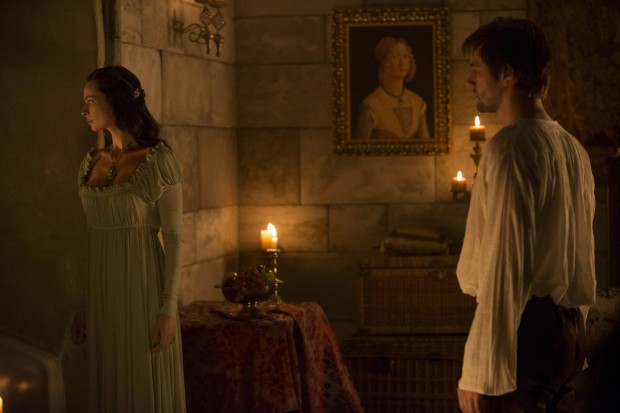 Today we have new Reign teaser trailers and photos from the sixth episode of the TV show which is titled Chosen and airs November 21st.
An attempt to scare Mary (Adelaide Kane) causes Queen Catherine (Megan Follows) to take drastic measures to make sure the guilty party is caught. Francis (Toby Regbo), aware of Bash and Mary's growing attraction, turns to Olivia (guest star Yael Grobglas).
Bash ventures into the woods to pay his debt — the human sacrifice the pagans demand — and returns with blood on his hands. Meanwhile, Kenna (Caitlin Stasey) comes clean with the girls about her affair with the King (Alan Van Sprang), to a mixed response.
Reign stars Adelaide Kane as Mary Queen of Scots, Toby Regbo, Torrance Coombs, Megan Follows, Alan Van Sprang, Celina Sinden, Caitlin Stasey, Anna Popplewell as Lola, Jenessa Grant and Yael Grobglas.
Reign, Chosen directed by Bradley Walsh and written by Wendy Riss airs November 21st.