THE HUNGER GAMES: CATCHING FIRE New Clip & TV Spot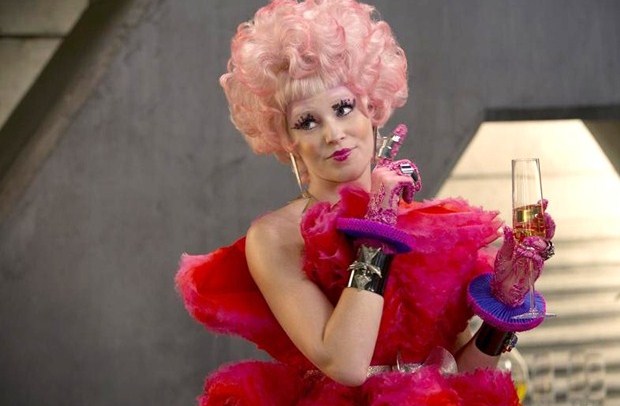 Here comes a brand new clip and another TV spot for
The Hunger Games: Catching Fire
, which opens this month. As you're about to see, this new video gives us a much better look at Effie Trinket, played by
Elizabeth Banks
– she's leading Katniss and Peeta to the Presidential Palace as part of their Victory Tour…
Directed by
Francis Lawrence
, the movie begins as Katniss Everdeen, played by
Jennifer Lawrence
, has returned home safe after winning the 74th Annual Hunger Games along with fellow tribute Peeta Mellark, played by
Josh Hutcherson
.
Winning means that they must turn around and leave their family and close friends, embarking on a "Victor's Tour" of the districts. Along the way Katniss senses that a rebellion is simmering, but the Capitol is still very much in control as President Snow prepares the 75th Annual Hunger Games (The Quarter Quell) – a competition that could change Panem forever.
Also starring
Liam Hemsworth
,
Jena Malone
,
Sam Claflin
,
Woody Harrelson
,
Philip Seymour Hoffman
,
Stanley Tucci
,
Jeffrey Wright
,
Donald Sutherland
, and
Amanda Plummer
,
The Hunger Games: Catching Fire
is set to hit theaters on November 22nd, 2013. Let us know what you think about these videos & stay tuned for more updates!