SLY COOPER Movie Arrives In 2016 And Already Has A Trailer!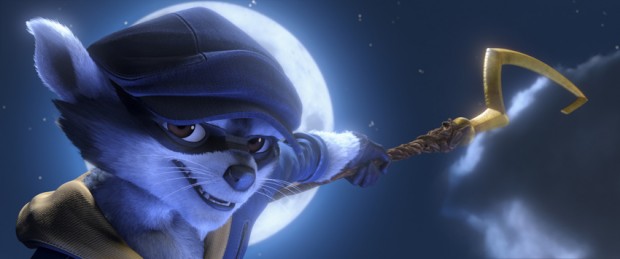 Yes, believe it or not, but
Sly Cooper
movie is on the way! And, this so-called kinetic and comedic heist is coming out in 2016. When exactly – well, don't expect to hear that info now, but feel free to check out the rest of this report and find the very first trailer & the official synopsis for the whole thing…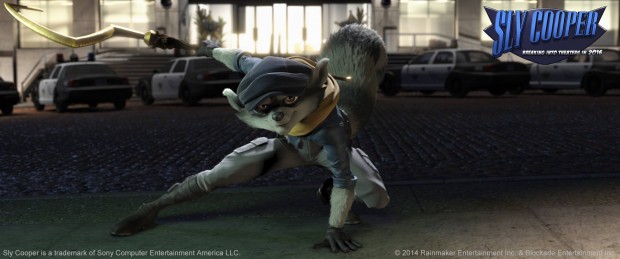 So, at this moment we know that this 3D CG-animated feature is a collaboration between Studio Blockade Entertainment and Rainmaker Entertainment, both written and directed by
Kevin Munroe
. The movie is based on one of PlayStation's most beloved franchises, and will tell us the story of an orphaned raccoon thief named Sly Cooper and his childhood friends and partners in crime, Bentley Turtle and Murray Hippo. Check them out: And now check out the official synopsis:
In the film, Sly learns of his birth family's secret legacy; that he comes from a long line of talented and international thieves. Endowed with this knowledge, Sly and his friends are catapulted into a global adventure as they race to reassemble pieces of an ancient book holding The Cooper Clan's family secrets before it can fall into the hands of Clockwerk – an evil Russian metallic owl bent on ending the Cooper family line. From romantic Parisian backdrops to the lush mountains of China, gritty film noir meets bright, colorful graphic novels in this origin story of the world's greatest thief-turned-hero.
And that's basically all we know about this animated film at the moment. But it doesn't look bad at all,
hope you agree
? Let us know what you think about the video & stay tuned for more updates!