He's Watching You: New Poster For Horror Thriller MISCHIEF NIGHT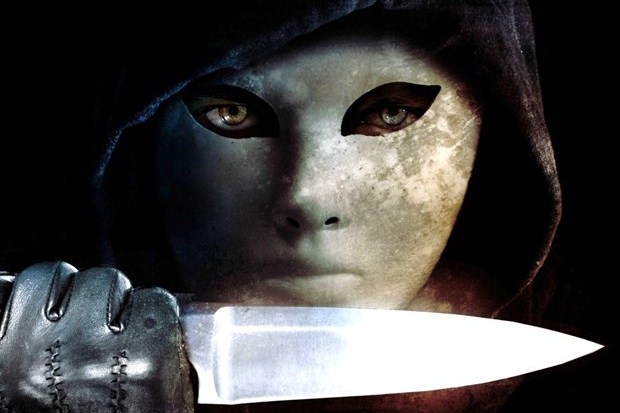 Here comes a brand new poster for
Mischief Night
, an upcoming horror thriller written and directed by
Travis Baker
. Starring
Brooke Anne Smith
,
Nikki Limo
and
Malcolm McDowell
, the story takes place on the most devilish night of the year where things are not always as they seem. He's watching you, and you know you like it? Head inside to see what we're talking about…
Mischief Night
is the seventh film in After Dark Films' Originals 2 series, and as they already promise – the story and its characters are truly demented, frightening, funny, dramatic, but also romantic. The movie revolves around Kaylie, played by Smith, a teenaged babysitter who is stalked by a masked madman. But in an unusual turn of events, when victim and victimizer come face-to-face, they begin to develop romantic feelings for each other. Here's what it looks like: And in case you want to read the official synopsis:
Kaylie is just like most other girls her age: she babysits, enjoys stealing from her parents' liquor cabinet, and has boys who like her. The only difference between Kylie and other girls is that the boy who likes her wants to kill her! On Mischief Night, the night before Halloween, Kylie's true nature is revealed when she is attacked by a psycho who wants nothing more than to see her insides.
Unfortunately, still nothing about the release date, but as usual – with every new update we'll be back, so make sure you stay tuned!