FIFTY SHADES OF GREY: Forget About Charlie Hunnam, Jamie Dornan Is Christian Grey!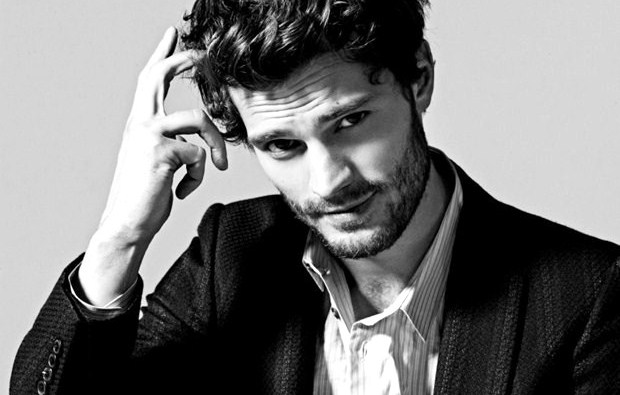 Yep, you already know that
Charlie Hunnam
is no longer attached to play the male lead in an upcoming big-screen adaptation of
Fifty Shades of Grey
. Now
Jamie Dornan
, who you probably remember from ABC series
Once Upon a Time
, is on board to portray a young business magnate Christian Grey. Sounds good, or what? Whatever. The most important thing at this moment is that Dornan joins previously announced
Dakota Johnson
who is (still) set to play a college graduate Anastasia Steele in
Sam Taylor-Johnson
's adaptation of
E. L. James
' novel of the same name. In case you forgot, Johnson will direct the whole thing from a script written by
Kelly Marcel
, which will center on the relationship (read: expect elements of sexual practices involving bondage/discipline, dominance/submission, and sadism/masochism) of 27-year-old billionaire Christian and college student Anastasia. As for Hunnam, on October 12th, 2013, it was reported that he had dropped out of the film due to scheduling conflicts. According to
E!
, he dropped the role of the kinky businessman simply because there's too much on his plate:
I am just really concentrating on work. It's been a really busy time. I have had some family stuff going on, so just trying to stay focused and stay positive and keep trying to do a good job at work and be with my family and stay positive…
Anyway,
Variety
reports that, when Hunnam exited, Universal and Focus execs decided to go for more of a discovery and brought in Dornan and
Billy Magnussen
to test with Johnson last Friday. In addition to
Once Upon a Time
, Dornan has also played a serial killer in BBC Two crime drama
The Fall
, and he appeared in Sofia Coppola's
Marie Antoinette
as well. And, he has modeled for Calvin Klein, Christian Dior and Armani, so I guess we have nothing to worry about, hope you agree?